Making more money, isn't about working MORE. Quite the opposite!
Right now, are you...
🥺 Running a beauty business but can see a big change in your profits since covid and the cost of living crisis?
🤔 Trying to build a beauty business but not 100% sure how to increase your visibility, client list and bank balance?
🚀 At a stage where you need to boost your profits to the next level?
📝 Unable to invest on a 1-1 coaching session right now but would like the insights on how to implement proven methods to boost your earnings?
💸 Wanting to earn more money to live the lifestyle you want?
🙌 Prepared to take action and reap the financial benefits?


I'm here to help you...

With multiple successful beauty businesses herself including; a beauty salon, training academy, product range and coaching business. Turning over half a million pounds. It's no secret that Katie knows the strategies needed to scale any beauty business.
Katie made it her mission to help as many beauty business owners achieve their dreams by giving them the tools she's mastered in her 15 years of business.
Katie is a business strategist, NLP practitioner & life coach. Having now helped over 500 businesses reach their potential by sharing her proven method.
As a specialist in the beauty industry, Katie has won over 16 awards & is a columnist for many beauty magazines. She's caught the attention and been published, over 100 times in press such as; OK Magazine, Fab Daily & worldwide newspapers. As well as featuring in two books. One being a number 1 best selling book "Extraordinary Women".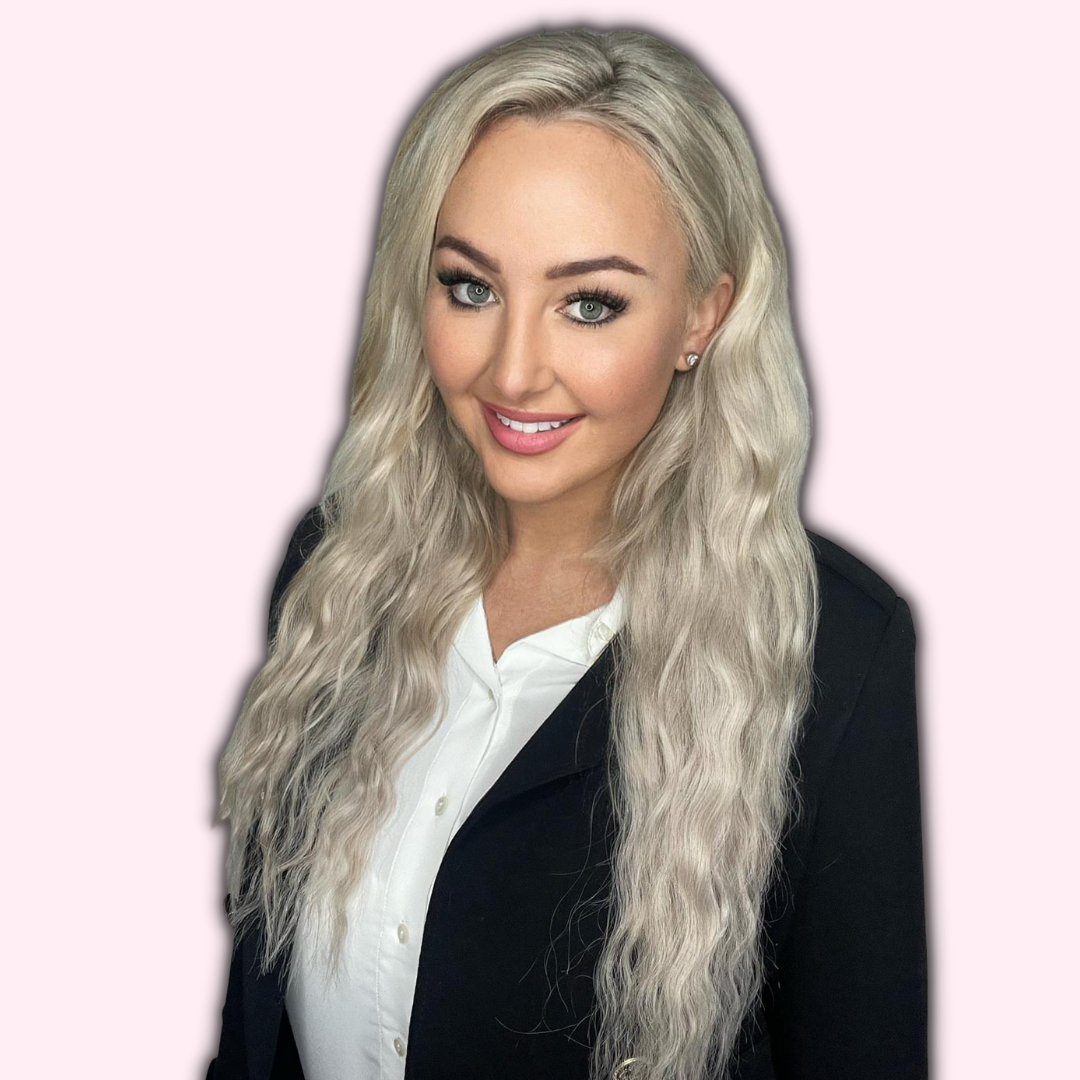 FAQ's


Where will the lives take place?
On zoom at 8pm. These will also be streamed to a dedicated FB group for us to come together and share our wins!
Will there be a certificate on completion?
Absolutely! At the end of the programme I will give you a certificate of achievement.